Makrolon multi UV – Bayer multiwall polycarbonate sheets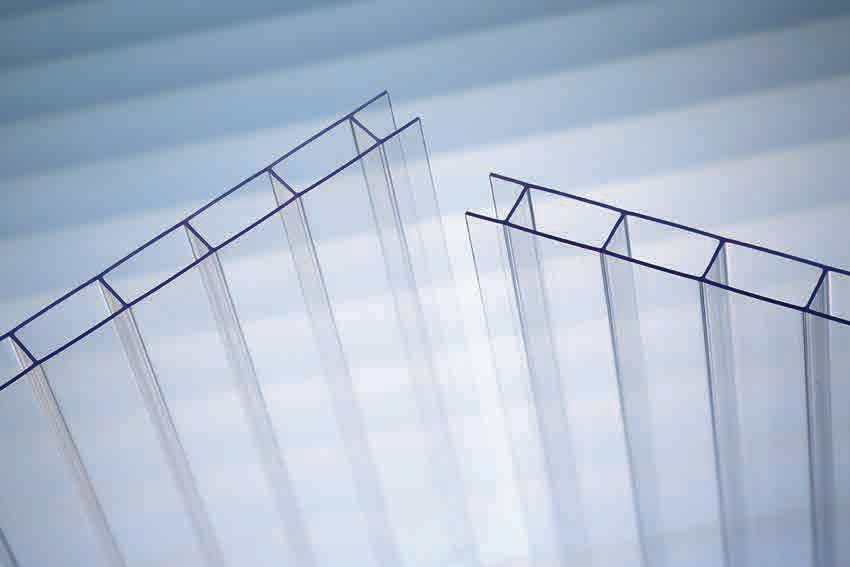 Multiwall polycarbonate sheet by Bayer - Makrolon multi UV is produced from completely pure original resins with single side (standard) or two sides UV coating
Sheet dimensions: standard 2.1 x 6.0m (cut to measure optional)
Colors: transparent, opal white, dim ( blue and green available on request)
Special types:
IQ-Relax \/ multiwall opal white sheet that offers extremely high solar radiation resistance
No Drop \/ the sheet is equipped with "no drop" layer to prevent condensation on the interior surface
CC Climate Control \/ reflects the solar radiation and keep the warmth inside
Bayer Sheet Europe is a part of Bayer MaterialScience, one of the best known manufacturers of top quality polycarbonate recognized by a strong brand name Makrolon . The exceptional quality of Makrolon sheets is based on quality raw materials produced by the parent company as well as on Bayer MaterialScience leadership role in developing the technology of extrusion of thermoplastic materials.
Macrolux STD - Koscon Multiwall polycarbonate sheets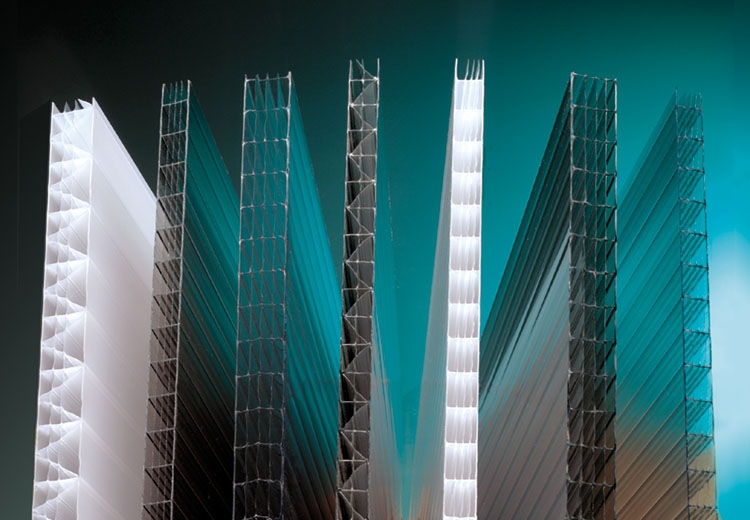 Multiwall polycarbonate sheet of a well-known Swiss manufacturer Koscon Macrolux STD. A Long Life sheet with UV protective coating on the outer surface is a standard, while the custom-made Extra Life sheet is protected from the effects of UV rays radiation on both sides . Sheets with increased extra strong protection from solar radiation are also available (HS, Athermic, Reflect...).
Sheet dimensions: standard 2.1 x 6.0 m (cut to measure optional).
Colors: transparent, opal white, dim (blue and green available on request).
Koscon Industrial S.A. is a reputable production and engineering Swiss company and global leader in the design and manufacture of polycarbonate sheets and systems. They offer innovative technical solutions and a vast array of products.